There's nothing quite like seaside living. Having your home or business by the ocean offers unparalleled access to the best swimming, fishing, and boating. The right dock can withstand the unique challenges of tidal waters and changing ocean conditions. EZ Dock offers durable and attractive floating docks so that you can participate in all your favorite ocean pastimes.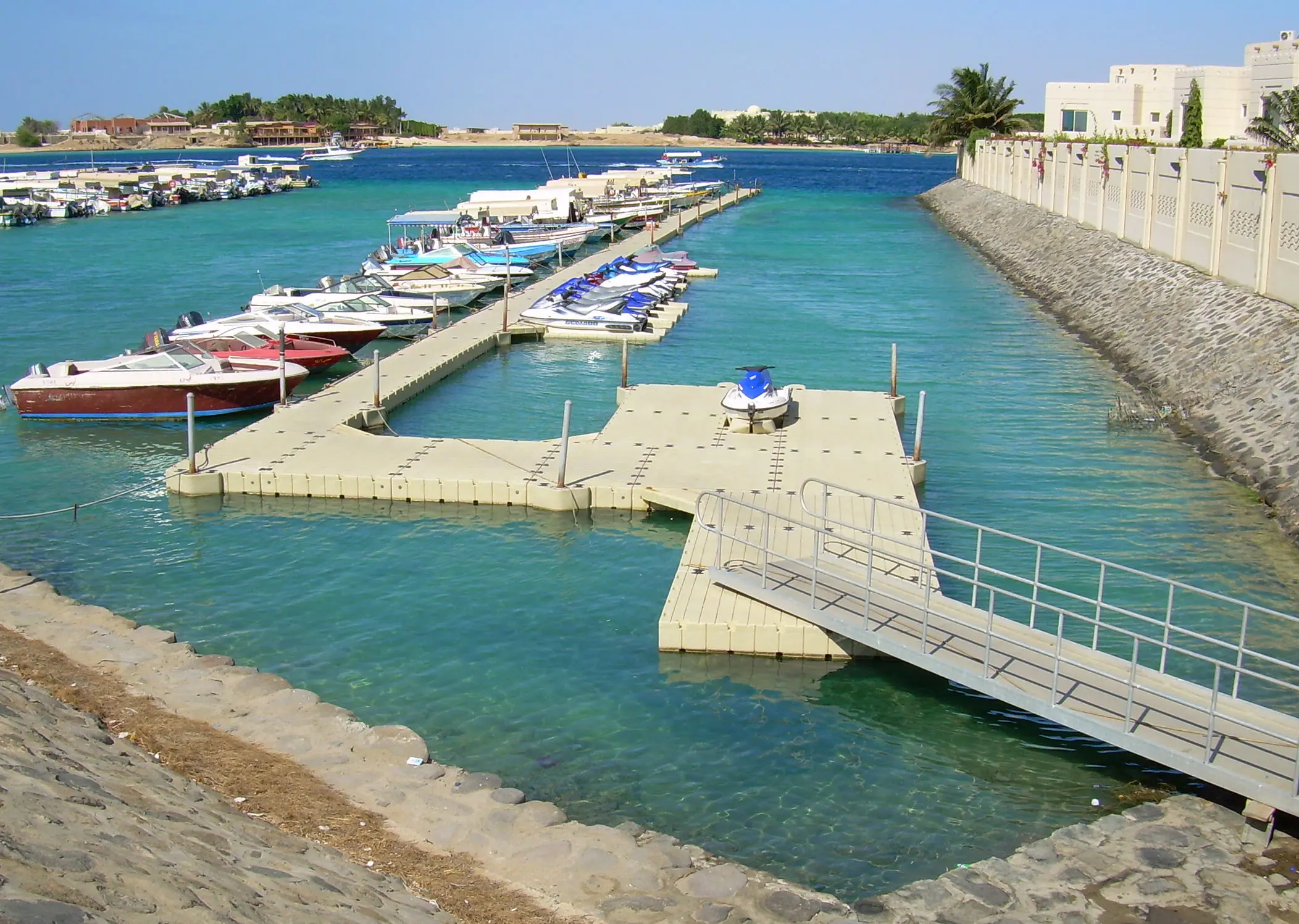 EZ DOCK FLOATING DOCKS FOR OCEAN USE
It's not easy finding a dock that can handle the ever-changing conditions of oceanfront property. Floating docks from EZ Dock are well-suited to maritime environments and can adapt to changing tidal levels, waves, and currents. Even if your seabed is muddy, rocky or uneven, our boat docks are unaffected, providing a stable launch point for your next ocean adventure.
EZ Dock offers a lot of advantages for your oceanfront properties:
Customizable docking configurations: Your floating ocean dock can be easily configured to your home or commercial needs, whether you want a safe swimming platform, a place to entertain guests, or a dry dock for your fishing boat.
Barefoot friendly: Made from polyethylene material, EZ Dock floating docks are slip-resistant and splinter-free. You won't even have to worry about loose nails.
Environmentally friendly: EZ Dock systems are made from eco-friendly materials that won't leach harmful chemicals into the ocean waters.
Added value: EZ Dock's innovative modular floating dock systems offer incredible adaptability for businesses. The attractive look and feel are also a great addition to seaside homes.
Having an ocean dock is an amazing benefit for swimmers, boaters, fishers, and those looking to engage in some exciting water activities. For over 25 years and counting, EZ Dock designs have been providing oceanfront properties with these incredible benefits:
Convenient access to the ocean waters
Unparalleled durability
Innovative features and

 

accessories
Exceptional stability
Low maintenance
Year-round functionality
Easy installation and removal
Expansion capabilities
GET EZ DOCK FLOATING PUMP STATIONS
If you represent a municipality looking to design, build and install a pump station, EZ Dock has the know-how to make a system work within your budget. We can manage every step of the project and go over specifications to ensure you get the bridge, dock and other components you need.
Our team can even offer support with your permit and compliance issues, surveys, environment data, site inspection, pump procurement and other steps in the process. We can test and adjust the pump station platform as needed, and since our products come with a warranty, repairs and adjustments are not a concern for you.
LEARN MORE ABOUT EZ DOCK OCEAN FLOATING DOCKS
No matter if you're tired of storage and slip fees, want extra security for your watercraft, or are looking for a safe place to enjoy swimming and entertaining your family and friends, we can completely customize your floating ocean dock based on your unique needs.
Explore EZ Dock solutions for your oceanfront property. If you don't see an option that works for your waterfront needs, our team would be happy to help you create a custom EZ Dock design. Request your personalized quote today.