ADD SAFETY TO YOUR DOCKS WITH EZ DOCK RAILING SYSTEMS
Whether you have a home or business on the water, EZ Dock railing systems allow more users safe access to the water and give water-lovers a solid surface to hold onto out on the dock, especially in windy weather or rougher water conditions. You can also take comfort in the fact that EZ Dock modular railings conform to SOBA and ADA guidelines for commercial or residential use.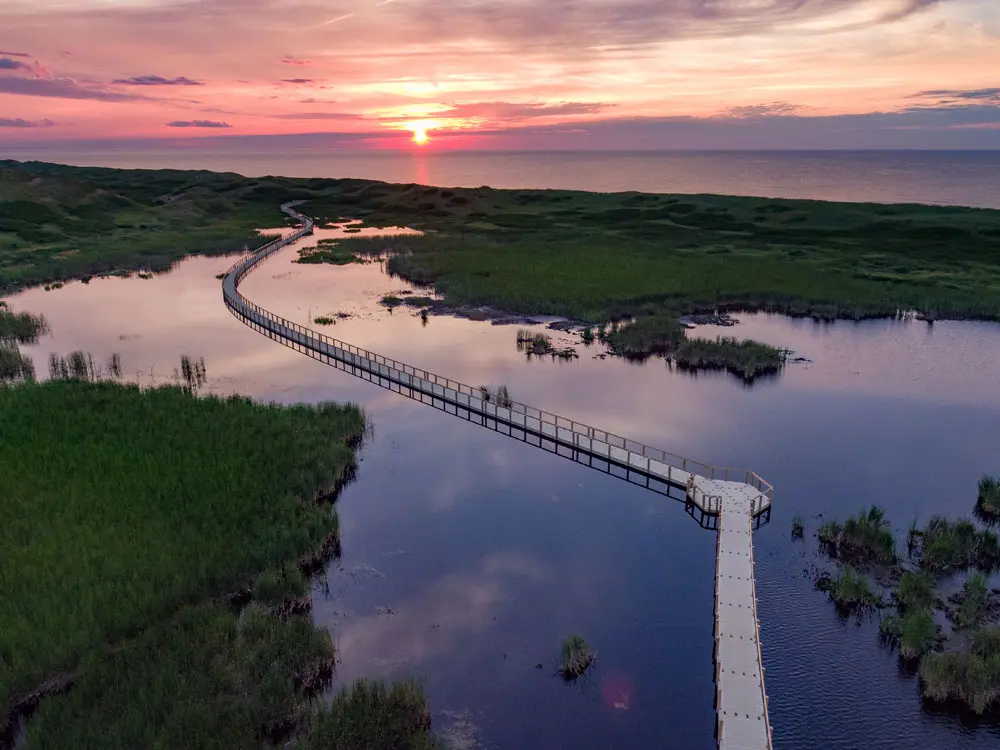 EZ Dock offers the most stable and most durable patented dock systems and railings available, all engineered to provide maximum safety with minimal maintenance. Check out some of the additional benefits:
Accessibility:

 

An EZ Dock railing provides a firm grip, allowing swimmers and boaters of all abilities to hold on securely.
Stability: Dock ramp railings help everyone, especially those with mobility problems, move confidently along a dock in any weather condition.
Safety: EZ Dock products are installed securely on your dock and can be combined with lights for added safety.
Low Maintenance Dock Railing Systems: When you set up an EZ Dock boat handrail system, you won't have to worry about maintenance, repainting or splinters. Once installed, the railing will stay sturdy and reliable, season after season.
Durability: The Poly Post Handrail is made from a durable polyethylene material which will not rust or require repainting. Our aluminum rails are also made to last for many years without fading or buckling.
COLORS, SIZES AND FINISHES
Our dock railing systems are available in six colors and 10 styles with different heights, shapes and sizes.
Railing sections are available in a variety of lengths and profiles designed to provide security with minimal obstruction.
Choose from the standard hot-dipped galvanized finish, a powder-coated color finish, in stainless steel or aluminum options.
WHO USES EZ BOAT DOCK RAILINGS?
Our dock railing systems add safety stability to virtually any residential, commercial or special needs application, including:
Marinas
Camps
Parks and recreation spaces
Private homes
Hotels and resorts
Housing developments
GET YOUR BOAT RAILINGS FROM EZ DOCK
If you're looking to add EZ Dock railings to your dock, reach out to a local dealer to discuss our custom capabilities today.